Quick Description of my website:
Who am I?
Hi, my name is Gelson. It's a pleasure to have you here.
I'm a passionate dog lover who has dedicated over a decade to raising my three dogs. My current dog's name is Luna, which inspired me to name this website.
---
Why did I create this website?
I've created this website to help you choose the right breed, understand dietary requirements, train your dog, teach about grooming, or simply recommend an awesome doggy accessory.
I also give this website a unique (and simple) approach to common problems and the decisions we have to make.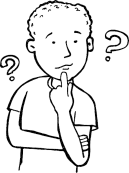 0